Hearthstone Goblins vs Gnomes Card Discussion
With the recent announcement of Hearthstone Goblins vs Gnomes, the game's first official expansion, a slew of cards have been released (approximately one fourth of the total number of 120+). New cards mean new possibilities, a whole new metagame, new types of decks, new combos and fun ways to make your opponent ragequit.
Bear in mind that because we don't know all of the cards, there might be new combinations which I can't even begin to fathom when everything will be available. What I can do now is give my opinion regarding possible combos with the existing cards and the 30+ new ones and a preemptive ruling on whether a card is bad or not.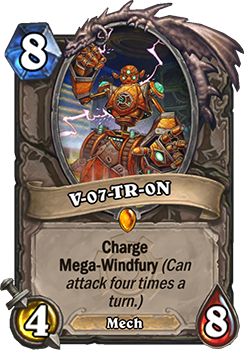 More cards to come, so stay tuned.
Also, here are some more opinions on the new cards: